Jetstream is community supported and free to use
A better way to
work on Salesforce
The Jetstream platform makes managing your Salesforce instances a breeze. Use Jetstream to work with your data and metadata to get your work done faster.
Trusted by thousands of Salesforce professionals worldwide
Records loaded in past year

762M+

Records loaded in past month

62M+

Queries executed in past year

611K+

Queries executed in past month

87K+
Community
Get involved with the Jetstream community.
Advanced tools
Everything you need to get the job done.
Jetstream was designed with speed and simplicity in mind and makes it easy to quickly perform the tasks you need to get done.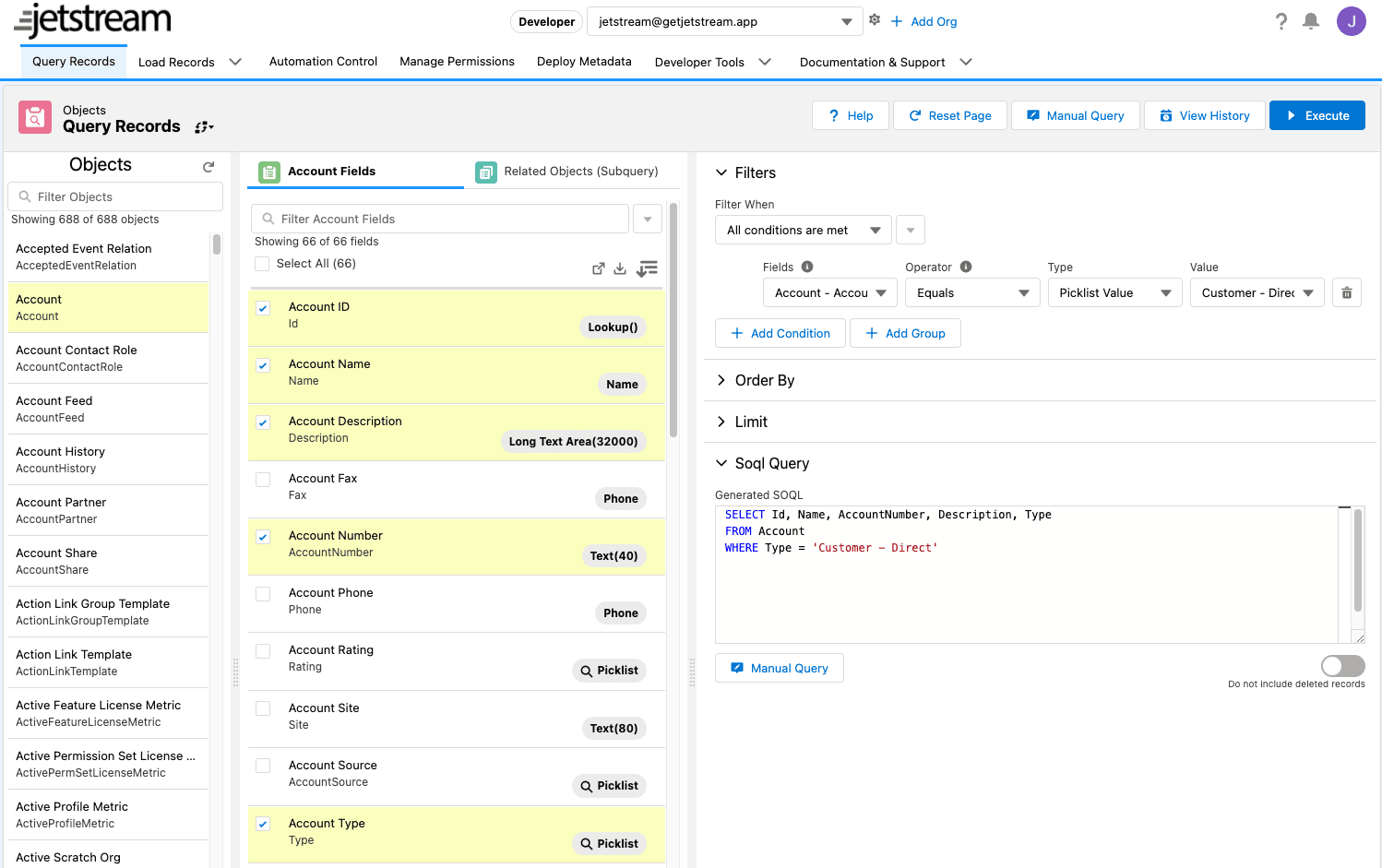 Unlimited org connections
Lots of Salesforce orgs? No problem.
Jetstream lets you connect as many Salesforce orgs as you want, providing a fast and secure way to switch between orgs.
Query Records
Explore the records in your org.
Use the most advanced query builder to easily explore your data model and quickly find the records you are looking for.
Load Records
Easily make changes to your record data.
Jetstream has a simple and powerful data loader without any usage limits.
You can even load related data to multiple objects at the same time.
Say goodbye to using complicated VLOOKUPS in Excel to load related data into Salesforce.
Automation Control
Review and toggle automation in your org.
Use Jetstream's Automation Control to view and toggle automation in your org.
Use this if you need to temporarily disable automation prior to a data load.
Permission Manager
Update field and object permissions.
Easily view and toggle field and object permissions across many objects for multiple profiles and permission sets at once.
Metadata Tools
Work with your orgs metadata.
Deploy metadata between orgs.
Compare metadata between orgs.
Add metadata to an outbound changeset.
Download metadata locally as a backup or make changes and re-deploy.
Developer Tools
Replace the Developer Console with Jetstream.
Easily execute anonymous Apex.
View debug logs from your org.
Submit API requests using the Salesforce API.
Subscribe to and publish Platform Events.
Jetstream is easily the most used Salesforce tool at my company. Forget about just loading data - it can move and compare metadata between orgs, manage field level security in bulk, and so much more. The best part is that Jetstream is intuitive enough for people without a Salesforce background to use. Our finance team loves it for quickly pulling reports. If only I had a dollar for every time someone asked, "What is that tool?!" while sharing my screen!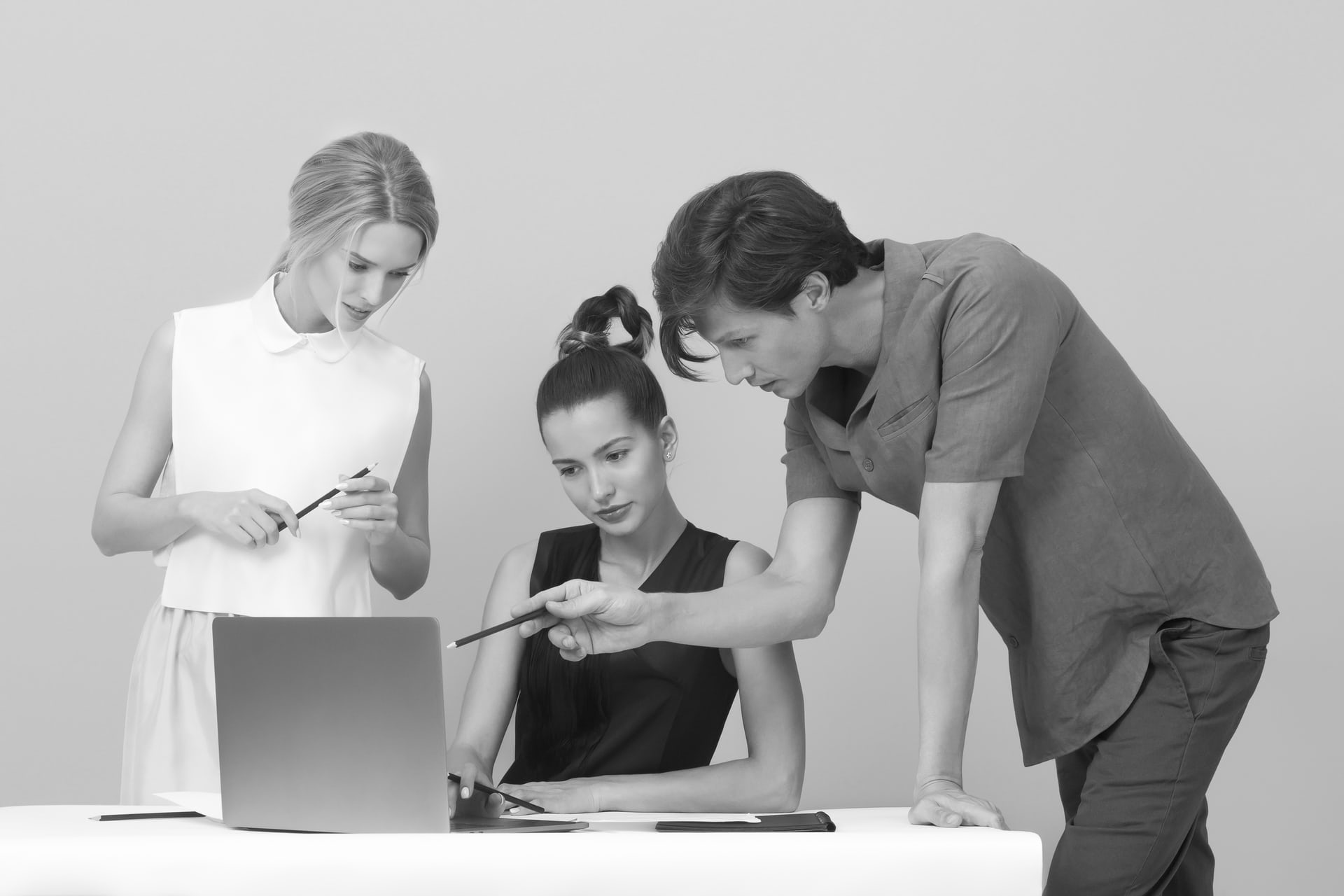 We're here to help
Have a question about Jetstream or need support?